At Lukovsky's Chiropractic Clinic, you can receive treatment for your chronic pains or injuries. We specialize in custom pain management programs to help our clients fell better and be able to control the levels of your pain.
Lukovsky's Chiropractic Clinic offers acupuncture services for chronic pain relief. Acupuncture has been around for over 2,500 years, originating in China. We use this practice as a holistic measure of providing you pain relief and better health.
Start living a healthier lifestyle with the aid of Metagenics nutritional supplements. At Lukovsky Chiropractic Clinic, we can help you discover what products are recommended for your health concerns.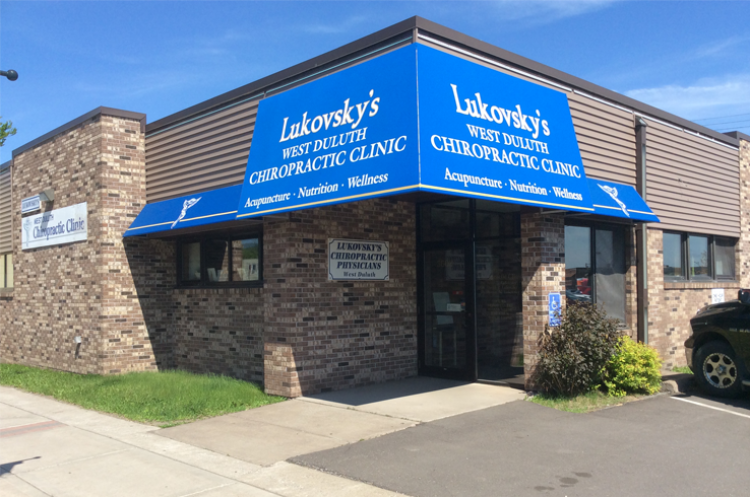 Lukovsky Family Tradition
You can trust the professionals at Lukovsky Chiropractic Clinics. We have been a family owned and operated business in Duluth, MN since 1957. After seeing our late father (Dr. Peter L. Lukovsky) help so many people feel better and live pain free, we (Dr. David P. Lukovsky and Dr. Steven N. Lukovsky) decided to follow in our father's footsteps and join the family practice. At Lukovsky Chiropractic Clinic, we strive to offer gentle and effective chiropractic care with customized treatment plans tailored to your specific needs. Whether it is an auto accident, a work related injury, a sports related injury, or just a plain old nagging pain, rather than just treating the effects, we work to adjust the cause.
West Duluth Clinic - (218) 624-5751
Got Questions? Contact Us
Hours of Operations:
Monday - Friday: 9:00am - 6:00pm
By appointment only
Email:
Dr. Dave Lukovsky - [email protected]
Dr. Steve Lukovsky - [email protected]
Most insurance plans accepted.